Alfa Romeo Brake Service & Repair in Akron, OH

Your Alfa Romeo's brakes are one of the most important safety and performance features on your car. They're essential, and when issues arise, you shouldn't ignore them. Driving a car with bad brakes is beyond dangerous – it's downright unsafe. At Alfa Romeo of Akron, our team of factory-trained service professionals are ready to repair your vehicle's braking system and keep your Alfa Romeo performing at its absolute best. Read on to find out how to self-diagnose some common braking issues – and learn what we can do to help.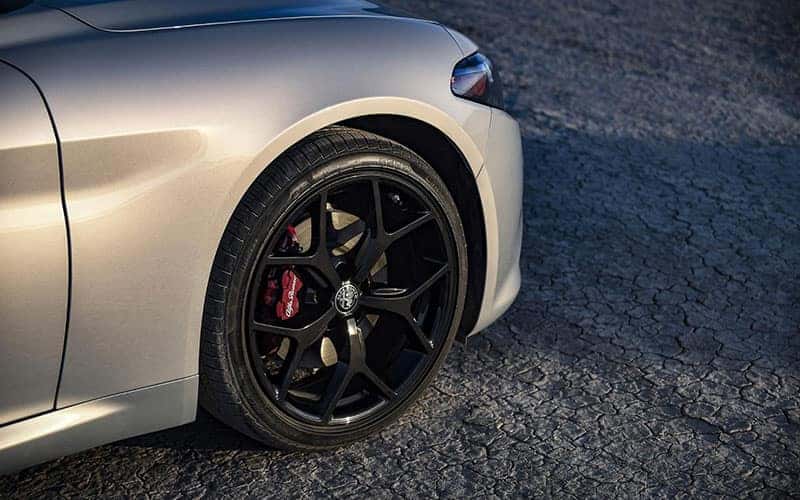 When to Have Your Brakes Serviced
If you're concerned about the condition of your brakes, there are some simple steps you can take to safely assess the condition of your brakes and determine their safety. There are a handful of common symptoms of brake issues. You may notice that you have to use more pedal pressure than you used to. You may also notice a gradual decrease in stopping power over time as you accumulate miles in your vehicle.
These symptoms are typical of worn brakes, and while they may not signal an immediate need for service, they allow you to plan ahead for repair or replacement. However, the following symptoms may hint at a far more serious problem – a problem that should be addressed immediately.
Your Alfa Romeo begins to shake or pull to one side while braking
A brake warning indicator light has appeared on your dashboard or instrument panel
Loss of brake pedal pressure and the pedal goes completely to the floor
If you experience any of the problems listed above, we recommend that you exercise extreme caution and stop driving the vehicle immediately. Have it towed to Alfa Romeo of Akron so that we can diagnose and repair the problem and make your car safe to drive again.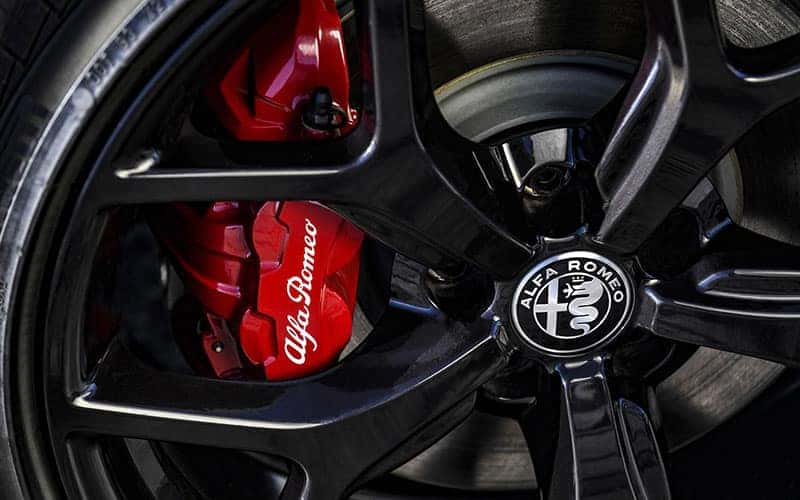 Have Your Brakes Inspected and Serviced at Alfa Romeo of Akron
Here at Alfa Romeo of Akron, our main concern is your peace of mind. If you're unsure of the condition or performance of your brakes, we're more than happy to schedule an inspection. Our team of factory-trained Alfa Romeo technicians will carefully examine your braking system and alert you to any issues. This inspection includes:
Inspecting brake calipers for fluid leaks, proper movement, and general wear
Checking anti-lock brake sensors
Performing any necessary adjustments and testing hardware
Checking brake fluid levels and condition
Checking for even brake wear and measuring brake pad/shoe thickness
Verifying brake lines and master/wheel cylinders are free of any leaks
Checking rotors for run-outs and hot spots
Once the inspection has been performed, your Alfa Romeo service advisor will contact you to discuss the results with you. If any repairs are necessary, you can rest assured that our technicians will use Genuine Alfa Romeo parts to ensure that your vehicle performs as well as it did when it left the factory. Be confident, be safe, and stop smoothly – have your brake service completed by the trained experts at Alfa Romeo of Akron.