Alfa Romeo Engine Specs and Overview

What Types of Engines Power Alfa Romeo Vehicles?
Since its triumphant return to the United States, Alfa Romeo has continued to build upon its legacy of endless innovation and inspired driving pleasure. As the case has been in the past, Alfa Romeo vehicles are engineered specifically to achieve the utmost in technological performance to maximize the driver's engagement with the vehicle. A precision-crafted engine lies at the heart of every Alfa Romeo. Take a look at this informative guide to gain a better understanding of exactly what powers each Alfa Romeo model.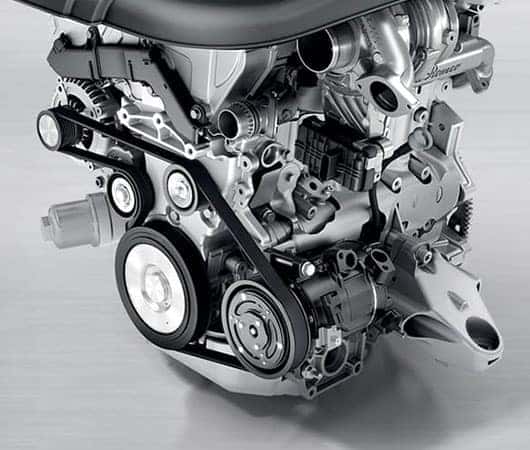 Alfa Romeo Giulia Engine
Adding a dose of adrenaline to your commute, the Alfa Romeo Giulia comes equipped with an All-Aluminum Direct Injection 2.0 Liter 16-Valve Turbocharged V6 engine. Included on both Giulia and Giulia Ti models, this proven engine features a direct-mount twin-scroll turbocharged with electric wastegate actuation in order to produce maximum power during heavy acceleration. The Giulia Ti features a 0-60 time of just 5.1 seconds in addition to a top speed of 149 MPH. No other sedan in its class comes with a carbon-fiber driveshaft like the Giulia, helping you get the most out of every drive.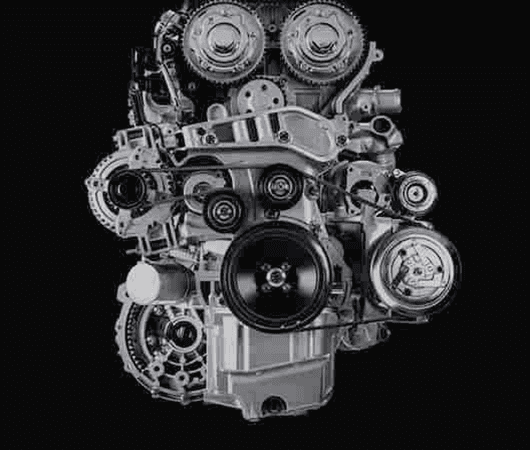 Alfa Romeo Stelvio Engine
Paying tribute to the brand's storied history of transforming every drive into an unforgettable experience, the Alfa Romeo Stelvio redefines the meaning of a performance-bred SUV. Power for the Stelvio comes in the form of an All-Aluminum 2.0 liter Direct-Injection I4 Intercooled Turbo Engine. Thanks to 280 horsepower and 306 lb-ft of torque, the Stelvio is able to achieve a top speed of 144 MPH.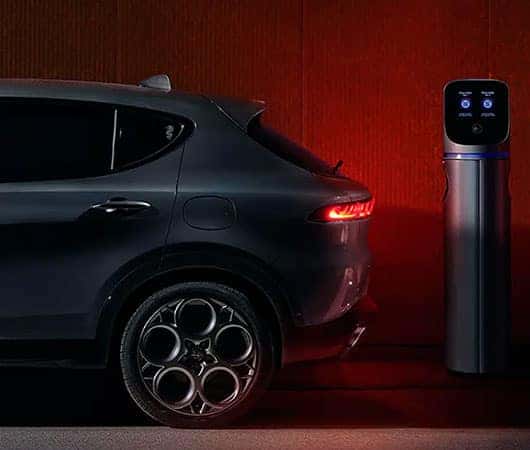 Alfa Romeo Tonale Engine
Making history as the first electrified vehicle in the history of the Alfa Romeo brand, the Tonale boasts an advanced plug-in hybrid powertrain that's able to deliver up to 30 miles of all-electric driving range. Efficiency and exhilaration are blended together to produce a remarkable driving experience with the Alfa Romeo Tonale.
View Tonale Model Overview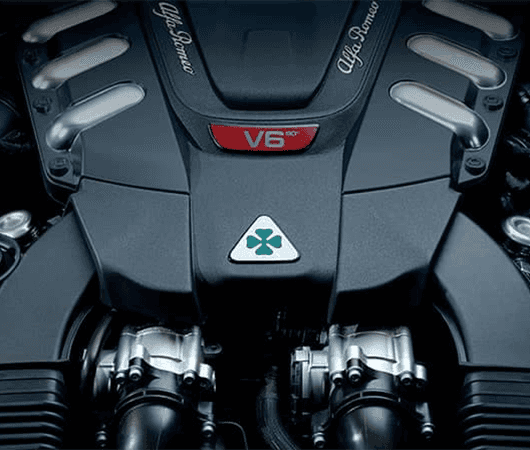 Alfa Romeo Giulia Quadrifoglio Engine
When you drive an Alfa Romeo Giulia Quadrifoglio, you'll experience class-leading performance from the impressive engine found beneath the hood. A technological marvel, the Giulia Quadrifoglio is powered by an All-Aluminum 90-degree 2.9 liter Twin-Turbo V6 engine that produces 505 horsepower and 443 lb-ft of torque. It has the capability to rocket the Giulia Quadrifoglio from 0-60 in an astounding 3.8 seconds on its way to a top track speed of 191 MPH. Quadrifoglio is the fastest four-door production vehicle to take on the challenging Nürburgring race circuit*, with a lap time of 7:32.
View Giulia Quadrifoglio Model Overview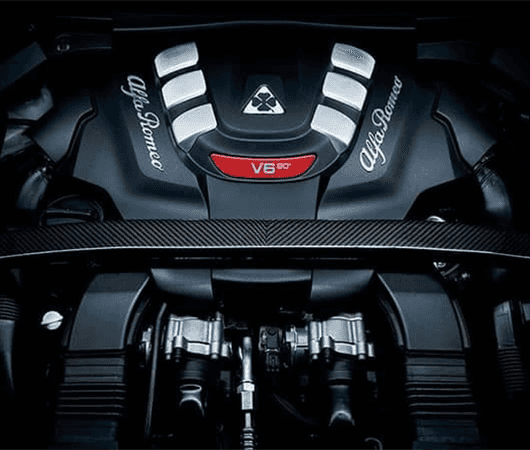 Alfa Romeo Stelvio Quadrifoglio Engine
Have you ever experienced pulse-pounding exhilaration in a luxury SUV? You're in for a thrill once you step behind the wheel of the Alfa Romeo Stelvio Quadrifoglio. Standard power comes from an All-Aluminum 90-degree 2.9 liter Twin-Turbo V6 engine that delivers 505 horsepower and 443 lb-ft of torque. Matching its muscular strength with evocative emotion, the Stelvio Quadrifoglio is able to achieve a top speed of 177 MPH.
View Stelvio Quadrifoglio Model Overview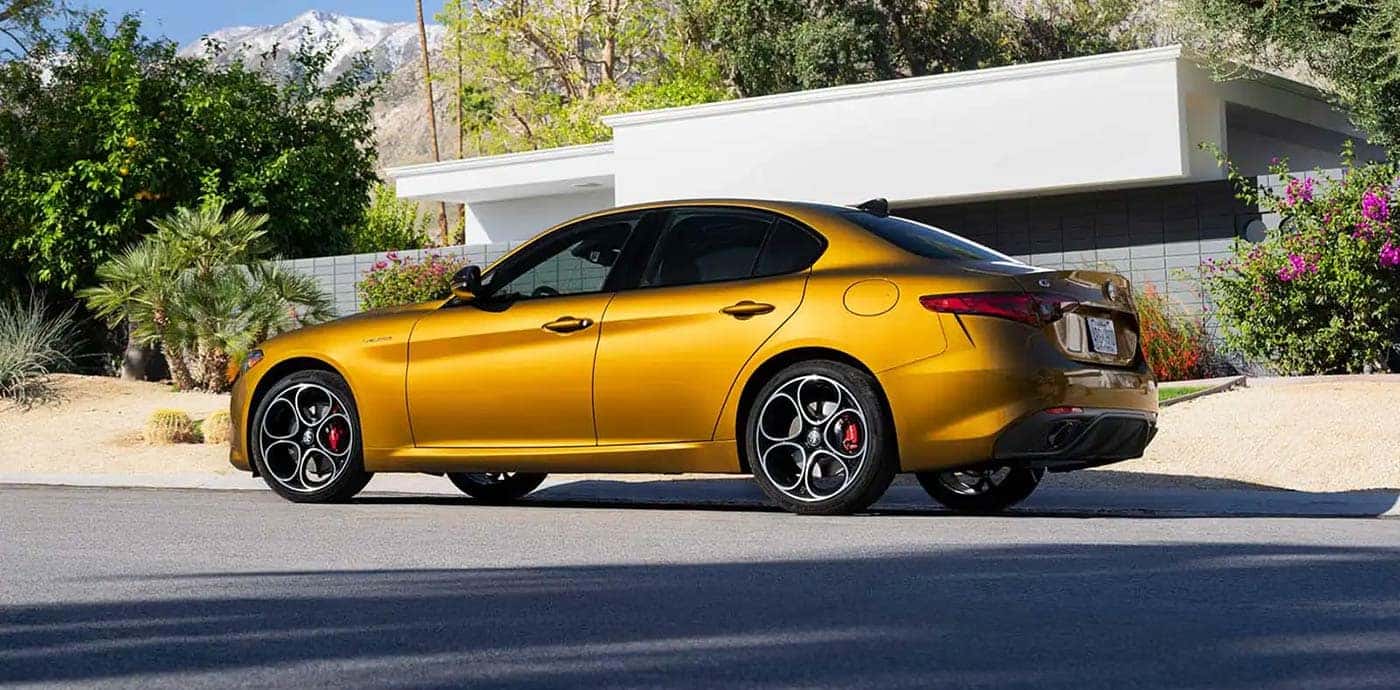 Efficiency
While continuing to push the limits of performance, Alfa Romeo engines still retain remarkable fuel efficiency. An electronically-controlled cylinder deactivation system improves fuel economy through the deactivation of cylinders when extra power isn't needed. Similarly, a stop/start system cuts fuel flow and shuts down the powertrain when the Giulia Quadrifoglio comes to a complete stop.